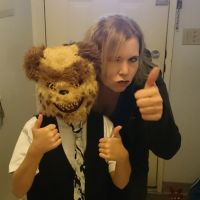 Kim Cormack
Action & Adventure, Paranormal Romance, Science Fiction, Fantasy
Profession

Author, shenanigan instructor,comedian
Kim Cormack is the always comedic author of the darkly twisted epic paranormal romance series, "The Children of Ankh." She worked for over 16 years as an Early Childhood educator in preschool, daycare, and as an aid. She has M.S and has lived most of her life on Vancouver Island in beautiful British Columbia, Canada. She currently lives in the gorgeous little town of Port Alberni. She's a single mom with two awesome kids. She has a son in grade 8 and a daughter in University at VIU. If you see her back away slowly and toss packages of hot sauce at her until you escape.
Video
Children Of Ankh Universe
Success is a state of mind. If you want success, start thinking of yourself as a success.
Joyce Brothers