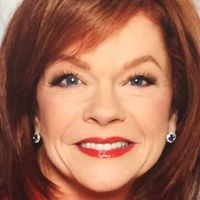 Kim Nugent
Profession

Author, Leadersship Coach. Speaker,Facilitator
Dr. Kim Nugent is an innovation leadership coach with an exceptional track record of engaging aspiring leaders. As a certified coach, keynote speaker, and three-time leadership best-selling author, Kim is a sought-after Promotion Protocol expert for both younger and experienced professionals in the workforce today! Her fifth book will be out in September of this year. It is titled: Paving Your Path: What Next for High School Graduates?

Prior to her current career as an author, trainer, and coach, Kim worked in higher education for many years as a University President and VP of Faculty Development. Prior to higher education, Kim spent over twenty years in the hospitality industry which included Divisional Manager for Hilton Hotel, and Special Projects Manager for Brennan's.

Kim as a doctorate degree in Education, an MBA, a master's in Human Resources Management and a master's degree in Instructional Design and Online Learning, and a bachelor's degree in Hotel and Restaurant Management.
"The best preparation for tomorrow is doing your best today."