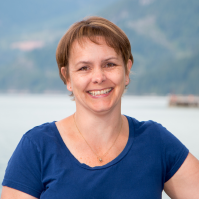 Laura Drewry
Contemporary Romance, Historical Romance
USA Today bestselling author Laura Drewry writes fun and sexy contemporary romances filled with heartfelt emotion and characters readers can relate to. When she's not writing, she likes reading, watching Marvel movies with her boys, Pinning recipes she'll never make, and cheering for the Yankees. Laura lives in southwest British Columbia with her husband, three sons, two dogs, a handful of chicken and about 30,000 bees.
Recommended Featured Books
"The good writers touch life often. The mediocre ones run a quick hand over her. The bad ones rape her and leave her for the flies. "