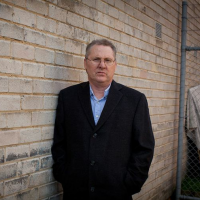 T.W.Lawless
Thrillers, Mysteries
I spent my early years on family cattle stations in the Australian outback. For many years, I was a health professional before deciding to write books after developing thyroid cancer in 2011.
I've published four books so far, all based around a hard-living Australian investigative reporter named Peter Clancy. Two of them have been Amazon best-sellers. I have another two books that will be published soon.
Video
Thornydevils video trailer
"We dont inherit the earth from our ancestors we borrow it from our children. "