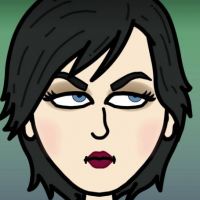 L. Ann
Supernatural Suspense, Paranormal Romance
L. Ann was born in Liverpool in the 1970s to working-class parents. She has had a fascination with storytelling since the day she realised those funny little squiggles on the page formed words and could take her into a world outside of reality.

She has co-written two books with L. Gene Brown and is currently working on a third, as well as two stand-alone novels written solo.
Recommended Featured Books
"O holy Sunday let your darkness not come along my way. Let her nurture internal and external world as I start my personal day. "