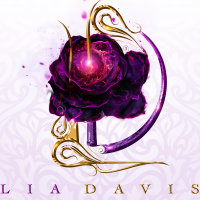 Lia Davis
Contemporary Romance, Romantic Suspense, New Adult Romance, Paranormal Romance, Science Fiction, Fantasy, Teen & Young Adult
Profession

Author and publisher
In 2008, Lia Davis ventured into the world of writing and publishing and never looked back. She has published more than twenty books, including the bestselling A Tiger's Claim, book one in her fan favorite Ashwood Falls series. Her novels feature compassionate yet strong alpha heroes who know how to please their women and her leading ladies are each strong in their own way. No matter what obstacle she throws at them, they come out better in the end.

While writing was initially a way escape from real world drama, Lia now makes her living creating worlds filled with magic, mystery, romance, and adventure so that others can leave real life behind for a few hours at a time.
Recommended Featured Books
"The good writers touch life often. The mediocre ones run a quick hand over her. The bad ones rape her and leave her for the flies. "