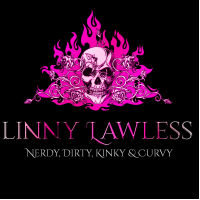 Linny Lawless
Contemporary Romance, Romantic Suspense, Romance, Erotic Romance, Dark Romance & Erotica
Linny grew up in Northern Virginia, right outside Washington DC. She's both a book worm and biker chick! Her debut novel, "Salvation in Chaos" was published in January of 2018. She loves to write MC Romance, Mobster Romance and Erotica.

Linny writes characters who are far from perfect. The anti-hero is her favorite type of character to write - the bad guy you should hate, but end up loving because you can relate to them in some way. Linny wants the reader to feel what her characters feel - sadness, happiness, love, hate. Her favorite story theme is Vengeance and favorite romance trope is enemy to lovers.
You make the world a better place by making yourself a better person.
Scott Sorrell