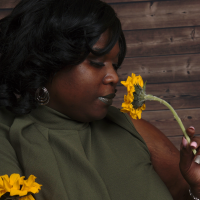 Lisette Mckenzie
Advice & How To, General Nonfiction
Lisette Mckenzie is witty, engaging and brutally honest in her recollection of a life lesson learned. Born and raised in the Bronx, NY, Lisette has-like many of us- had her fair share of life stressors that have held her in a constant downward spiral. One of her most celebrated accomplishments was the day she found the wisdom and strength to say "No More" to domestic violence and "Yes, Please" to living a happy and purposeful life.
Recommended Featured Books
"O holy Sunday let your darkness not come along my way. Let her nurture internal and external world as I start my personal day. "