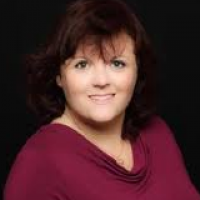 Loni Lynne
Paranormal Romance, Fantasy
Profession

Author, Office Manager
Born in north-central Michigan, I grew up all over the mid-west and have become a permanent citizen of western Maryland over the past 20+ years.

A US Navy veteran, I was a stay at home Mom for 20 years and recently returned to the daily grind of a full-time office job. Finding time to be a self-published author has become difficult but hope to have my 8th book out soon.

I look forward to hearing from friends, fans of paranormal romance and books in general.
"To know myself as woman in the image of God to know God as Mother and to know my own mother as a window into God these three are inseparable.If one is implausible to the heart the other two are as well. "