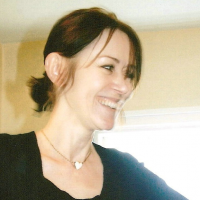 Louise T.W. Lucas
Women's Fiction, Literary Fiction, Humor, Biographies & Memoirs
Profession

Architect, Author, Designer
Architect, designer and author of three novels (to date), as well as one children's book.
I live in a small seaside town in the county of Cornwall, UK.
My first two novels, Hungary For Adventure, and Press Attention, are works of comic fiction.
A genre I really enjoy writing and reading.
My most recent novel, Lies & Revelations, is a very different story, one which delves into a variety of issues, including mental health disorders (something I have personally struggled with at various stages in my own life).
The children's book, titled Caterpillar Cat, is based on a true story of a rescue cat, now living with me and my husband.
I was brought up in a fairly large family and have two grown up sons.
The purpose of education is to replace an empty mind with an open one.
Malcolm Forbes