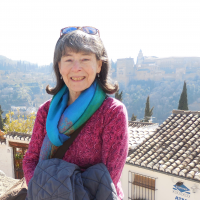 Annette Schiffer
Mysteries
While trying to figure out what she wanted to be when she grew up, Annette Schiffer found happiness and fulfillment in her personal life as a wife, mother, and now grandma, and in her professional "do gooder" life as a La Leche League Leader, wildlife rehabilitator, and college and career advisor in Tucson, Arizona, and Washington, D.C.

Now retired, Annette collaborates with husband Michael Brian Schiffer, and is channeling her vivid imagination and insights into human behavior through mystery novels.

The Schiffers' books appear in the series, The Oak Grove Chronicles. Book 1, A Buzz About Campus, and Book 2, Holy Smoke! have been published and are available in paperback and ebook at amazon.com, barnesandnoble.com. The next two books are nearly complete with more planned. Tightly plotted, the mysteries are a warmhearted blend of serious and silly, delightful cozies.

Learn more about Annette and Mike and their books at Boulangeriepress.com. Follow us on Facebook: Boulangerie Press; and Instagram: Boulangeriepress.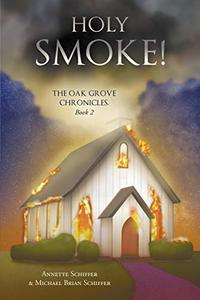 Holy Smoke!: The Oak Grove Chronicles: Book 2
A Buzz About Campus
Recommended Featured Books
"Lord, make me an instrument of thy peace. Where there is hatred, let me sow love."