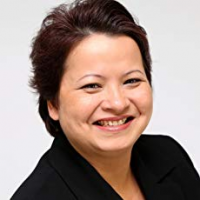 Margaret Tran
Advice & How To
Profession

Author, Life Coach, Reiki Master, Acupressurist, Home Mom
Margaret Tran is a family oriented and her hardest job in the world is a stay at home mom of two children. Her passion is helping people through coaching and healing practices to make a meaningful change in their life. She loves reading and writing which also helps in writing her book. Her current project includes self-help book. In her spare time, you can find her cooking, reading, and listening to music, and watching movies alongside her two children.
Recommended Featured Books
"The good writers touch life often. The mediocre ones run a quick hand over her. The bad ones rape her and leave her for the flies. "
Ways to reach Margaret Tran