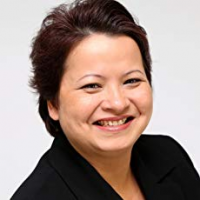 Margaret Tran
Advice & How To
Profession

Author, Life Coach, Reiki Master, Acupressurist, Home Mom
Margaret Tran is a family oriented and her hardest job in the world is a stay at home mom of two children. Her passion is helping people through coaching and healing practices to make a meaningful change in their life. She loves reading and writing which also helps in writing her book. Her current project includes self-help book. In her spare time, you can find her cooking, reading, and listening to music, and watching movies alongside her two children.
Recommended Featured Books
"Dont ever take a fence down until you know why it was put up. "
Ways to reach Margaret Tran