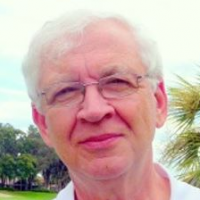 Mark H. Newhouse
Mysteries, Humor, Teen & Young Adult, Children's
Profession

Author, Publisher, Teacher
I love writing mysteries that have won many awards and make youngsters laugh while they're waiting for the next surprise. Welcome to Monstrovia; The Case of the Disastrous Dragon, and The Case of the Crazy Chickenscratches introduce law in comical cases they can't put down. My heroes solve problems with their brains and courage. My picture books feature activities and funny stories that become family treasures. I hope you love my books and thank you for your reviews. Coming soon: The Case of the Killer Knights. It was a hit-and-run accident by a DRAGON? This series has won the Benjamin Franklin Silver Medal; Readers Favorite Bronze Medal; First Prize in the Florida Writers Association Royal Palm Literary Awards, and a Top Ten Children's Book in the P&E Readers Poll. Anything can happen in Monstrovia, a secret sector of the US where danger is everywhere.
"June suns you cannot store them
To warm the winters cold
The lad that hopes for heaven
Shall fill his mouth with mould. "