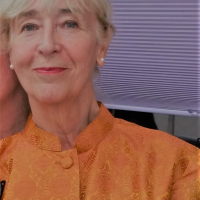 Mar Preston
Crime Fiction, Thrillers, Suspense, Mysteries, Action & Adventure, Advice & How To
Profession

Mystery Author, Writing Teacher
I'm an environmental and social justice activist, animal rescuer, skeptic and hesitant optimist.

Lover of Santa Monica's Dark Side, dual Canadian/American citizen, Californian.

Crime fiction author, 6 crime fiction novels in 2 series, one featuring a homicide detective in the Santa Monica, California police department, the 2nd featuring a Kern county sheriff's department detective and his prickly ally, a village patrol officer. Both series are police procedurals.

I've also written six EBooks on topics that help you "Writing Your First Mystery".
"As equality increases, so does the number of people struggling for predominance."