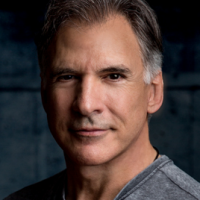 Michael Maloof
My career as a serial entrepreneur began over 35 years ago. My Frappuccino addiction is much more recent.

I've played a variety of roles from CEO and CTO to Angel Investor and startup coach. I've been a central figure in several successful startups and multimillion-dollar acquisitions, and I've made a lot of mistakes. You'll find it all, the good, the bad and the ugly in The Startup Survivor. It's a guidebook, not a map. There's no one path to success, but there are bridges every business must cross, and challenges every business will face.

My author's journey began with The Startup Survivor series, which captured the lessons my wife and I learned building startups and advising entrepreneurs (and their would-be investors). The first book in the series launched in April, and has been well received. Many readers comment they "wish they had this sooner" - me too!

I'm now embarking on a new adventure, or perhaps more accurately, pursuing an old quest. As one of the founding members of the Golden Oak Writer's Guild, I'm hiking an entirely new creative trail. I'm returning to the world of fiction, to novels, my first love. We'll soon see if she's as cold and unforgiving as I recall.

On a personal note, long ago I followed some sage personal advice that I love to share – marry your best friend (over 30 years now), live in a beautiful place (recently joined by two white golden retrievers), and be proud of your work.
Recommended Featured Books
"God gave us free will so that we might choose our own destinies. He left it up to us to achieve them. "