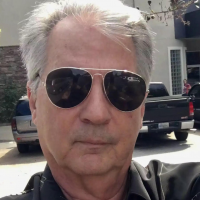 Michael Meyer
Supernatural Suspense, Historical Romance, Time Travel Romance, Historical Fiction, Christian Fiction, Science Fiction, Fantasy, Teen & Young Adult, Christian Nonfiction, Religion & Spirituality
Profession

Author and manager Hollywood South Accommodations.
Michael was born and raised in California; then went to High School in small town in SW West Kansas called Garden City. Graduated from SF State College in Photography.He currently lives in Fayetteville , GA writing screenplays, books and manages Hollywood South Accommodations for the local film industry. You can view his current works in production at http://www.vividimagesproductions.com
Recommended Featured Books
"I want to be in your arms, where you hold me tight and never let me go."