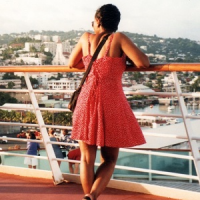 Mickie Sherwood
Contemporary Romance, Romance, Women's Fiction, African American Interest
I'm a cruise-loving, people-watching, picture-snapping baby boomer with time on my hands. So, I create sweet, and spicy relationship-based, mainstream, contemporary, romantic love stories.
Recommended Featured Books
"It is never easy to win but it is a lot easier to win when you play well. The key is winning golf tournaments when you are not playing so well. Managing your game is something that I feel that I am still learning to do."