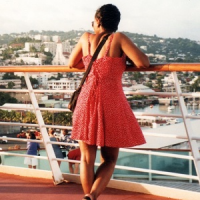 Mickie Sherwood
Contemporary Romance, Romance, Women's Fiction, African American Interest
I'm a cruise-loving, people-watching, picture-snapping baby boomer with time on my hands. So, I create sweet, and spicy relationship-based, mainstream, contemporary, romantic love stories.
Recommended Featured Books
"To know myself as woman in the image of God to know God as Mother and to know my own mother as a window into God these three are inseparable.If one is implausible to the heart the other two are as well. "