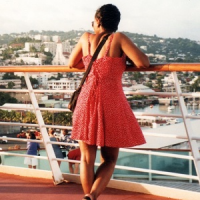 Mickie Sherwood
Contemporary Romance, Romance, Women's Fiction, African American Interest
I'm a cruise-loving, people-watching, picture-snapping baby boomer with time on my hands. So, I create sweet, and spicy relationship-based, mainstream, contemporary, romantic love stories.
Recommended Featured Books
"Happiness is a choice. You can choose to be happy. There's going to be stress in life, but it's your choice whether you let it affect you or not."