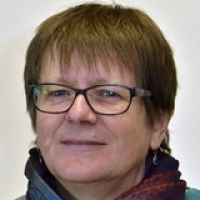 Marian L Thorpe
Historical Fiction, LGBT, Fantasy
Writer of historical fantasy and urban fantasy for mid-teens and up. The Empire's Legacy series explores gender expectations, the conflicts between personal belief and societal norms, and how, within a society where sexuality is fluid, personal definitions of love and loyalty change with growth and experience.

The world of Empire's Legacy was inspired by my interest in the history of Britain in the years when it was a province of the Roman Empire called Britannia, and then in the aftermath of the fall of the Roman Empire. In another life, I would have been a landscape archaeologist, and landscape is an important metaphor in the Empire's Legacy trilogy and in all my writing, fiction and non-fiction

I live in England for part of the year, Canada for the rest, with a cat and a husband. When I'm not writing or editing, I'm birding.
Recommended Featured Books
"Accept the things to which fate binds you, and love the people with whom fate brings you together, but do so with all your heart."