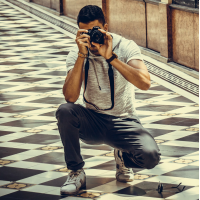 Nizar BEN
Advice & How To, Biographies & Memoirs, General Nonfiction
2018 was a year of many changes and doubts for me. It lead me to question what I thought of as TRUTH. It made me experience deep cognitive dissonance but also a considerable amount of personal growth. I wrote "RABBITS and DAKCHI", my first non-fiction book, in the middle of this emotional and spiritual storm that ended up being my best life learning so far...
Recommended Featured Books
"O holy Sunday let your darkness not come along my way. Let her nurture internal and external world as I start my personal day. "