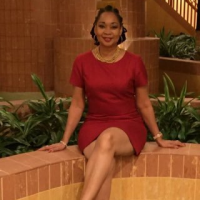 Paula Perry
Contemporary Romance, New Adult Romance, Romance, Erotic Romance, LGBT, Children's, Advice & How To
Paula Perry is a mother, grandmother, and career woman, who have had various life experiences. All of her stories best describe her vision as an author.
Ms. Perry has written a collection of poetry a portion of which is included in her novels Romance Of A Lifetime (Parts One & Two). She's hard working on more romantic fictional stories and children books.
Video
https://youtu.be/h1pabhBDn74
Recommended Featured Books
"We will all die, pay taxes and experience Hell here on earth. Don't make anything more complicated for yourself or others. Live your life to the fullest and leave others alone."