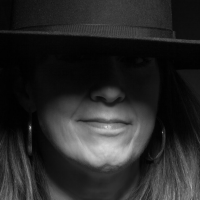 Pepper North
Paranormal Romance, Erotic Romance
Pepper North is an indie author who published her first book in July of 2017. She now has 34 books published on Amazon with a couple in wide release on Kobo, Smashwords, and Barnes and Noble. Her specialty is age play erotic romances which always have a happily ever after!

She currently is writing four different series.
Her first is a contemporary series based around the Little patients of Dr. Richards. The Keepers is a series with an out of this world, science fiction flavor. For a sorcerer's touch, try her Magic of Twelve series. And, the newest is a series set in a secluded age play only community called SANCTUM.
A best-seller is the golden touch of mediocre talent.
Logan Pearsall Smith