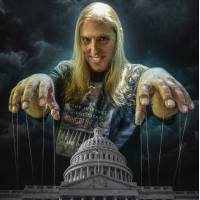 P.G. Sundling
Thrillers, Action & Adventure, Humor, Science Fiction, Fantasy, Horror
Star Wars ignited his dream of becoming a writer. Role-playing games unleashed his imagination, taught him world-building, and provided a platform to tell stories from an early age. Video games inspired his other passion for computers and technology.

In high school, P.G. learned writers needed "day jobs." He decided to chase his passion for technology as an engineer and learn to write on the side. P.G. decided to live a frugal life and retire before he hit fifty to write full-time.

P.G. graduated in Aerospace Engineering from UCLA in 1992. From working in IT at UCLA to coding on billion-dollar e-commerce systems for multiple Fortune 500 entertainment companies, he worked in technology for twenty-four years. He was part of a team that won P.C. Magazine's Editor's Choice for Best Virtual Desktop.

His novel, The Internet President: None of the Above, won the "Cross Genre" category in the 2018 American Fiction Awards. In November 2018, at the age of forty-nine, he retired to write full-time, achieving his lifetime goal.
"My life started the day i met you, now when i look back i have no idea how i survived all this time without you. You are my life.."