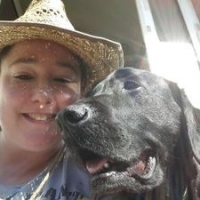 Johanna Aldridge
Fantasy, Teen & Young Adult, Children's
Country

Jersey, United Kingdom
Profession

Biomedical Scientist
I hope to raise enough funds from the sale of my book to set up a forever home sanctuary for stray, elderly and abandoned dogs.
Next book in the Tales From the Forest series, is due for launch by 1/12/2019, and will help to raise funds for the British Heart Foundation in memory of a dear friend who passed away earlier this year.
Reading makes a full man, meditation a profound man, discourse a clear man.
Benjamin Franklin