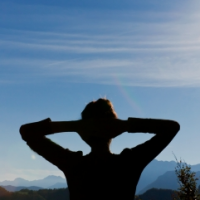 Reggi Allder
Suspense, Mysteries, Contemporary Romance, Romantic Suspense, Western Romance, Children's
A pantser rather than a plotter, though Reggi doesn't work backwards, she often knows the end of a book before the beginning. When she begins the first chapter, not all the characters and the plot twist are understood. Still, she has visualized the ending, sometimes writing the last scene first.
In both suspense and the contemporary novels, her characters control their panic and manage their passion as each fight to discover a hidden strength. Her new romantic is suspense release: Dangerous Web.
If you love cowboys, small towns and big love, read Her Country Heart, a Sierra Creek Novel. Coming soon: His Country Heart, A Sierra Creek Novel Book 2.
Reggi studied creative writing and screen writing at University of California at Los Angeles (UCLA) and was a past chapter president of Romance Writers of America (RWA).
She enjoys hearing from readers. Like her on Facebook. Follow her on Amazon and allauthor.
Recommended Featured Books
"Nora Roberts, "You can fix anything but a blank page." Jack London, "You can't wait for inspiration. You have to go after it with a club." Ralph Waldo Emerson, "What you do speaks so loudly that I cannot hear what you say.""