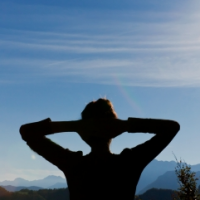 Reggi Allder
Suspense, Mysteries, Contemporary Romance, Romantic Suspense, Western Romance, Children's
Reggi Allder writes suspense and contemporary novels. In both genres, as in real life, her characters must overcome difficulties. The males are strong but may be wounded. The women are determined to make changes in their lives in order to manage their future. They cope with their passion and temptation as each fight to discover a hidden strength and work toward a lifelong goal.
Reggi studied creative writing and screen writing at University of California at Los Angeles (UCLA). She enjoys hearing from readers.
Her new romantic suspense release is Dangerous Money, part of the Danger books. Dangerous Web is out and Dangerous Denial is coming soon.
If you love cowboys, small towns and big love, read Her Country Heart, a Sierra Creek Novel. Coming soon: a new edition of His Country Heart and a new release, Our Country Heart, the third book in the Sierra Creek series. Follow the people of Sierra Creek as they love and toil in the small town in the California foothills.
Follow Reggi on Amazon, allauthor.com Bookbub, Facebook, Goodreads, Twitter @reggiallder

#Romance #RomanticSuspense #WesternRomance #ContemporaryRomance #Cowboys #SmallTownLove #WantToRead #SecondChanceLove #MustRead #Family #Heartwarming #Espionage #Mystery #KU #KindleUnlimited #BeachRead
The true sign of intelligence is not knowledge but imagination.
Albert Einstein
Everybody is a genius. But if you judge a fish by its ability to climb a tree, it will live its whole life believing that it is stupid.
Albert Einstein
O, what a tangled web we weave when first we practise to deceive!
Walter Scott
You can fix anything but a blank page.
Nora Roberts
Look back, and smile on perils past.
Walter Scott