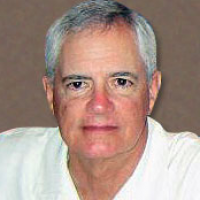 Randall Reneau
Thriller, Mystery
Randall Reneau is the author of seven novels, including Diamond Fields, a Royal Dragonfly Book Awards grand prize winner, and Deadly Lode, a Richard Boes Memorial Award winner. He is also a two-time winner of the Pinnacle Book Achievement Award. A former international geologist and Vietnam veteran, he lives with his wife, Lynne, in Austin, Texas.
Recommended Featured Books
""An effervescent ride chock-full of memorable action and characters." - Kirkus Reviews"