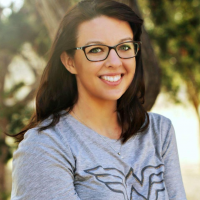 RH Webster
LGBT, Science Fiction, Fantasy
RH Webster grew up in rural Alabama, reading everything she could get her hands on. She started writing her first novel at the ripe old age of 13, and while that particular work remains incomplete, she never lost the dream to one day become a novelist.

She now lives in sunny El Paso, Texas, with her other half and two adorable terrier mix rescue puppies, named Charlie and Rosie. Lucky is her first novel to be published.
Recommended Featured Books
"It is never easy to win but it is a lot easier to win when you play well. The key is winning golf tournaments when you are not playing so well. Managing your game is something that I feel that I am still learning to do."