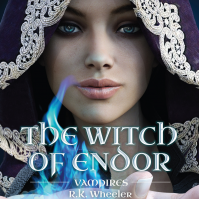 Robert Wheeler
Fantasy, Horror, Poetry
Profession

Chiropractic Physician, Author, beekeeper
I am a Florida native who grew up near Pensacola. I enjoy caring for my patients, writing, reading, cruises, beekeeping, exercise, family time and travel.
Video
Interview with RK Wheeler
Recommended Featured Books
"O holy Sunday let your darkness not come along my way. Let her nurture internal and external world as I start my personal day. "