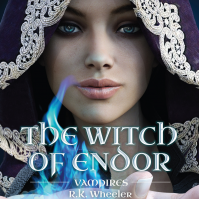 Robert Wheeler
Fantasy, Horror, Poetry
Profession

Chiropractic Physician, Author, beekeeper
I am a Florida native who grew up near Pensacola. I served a two year mission for my church in Arcadia, California from 1988-1990. I enjoy chiropractic care for my patients, writing, reading, cruises, beekeeping, exercise, family time and travel.
Recommended Featured Books
"Trusting too much to others has been the ruin of many."