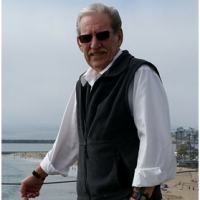 Rob Buckman
Thrillers, Mysteries, Action & Adventure, Science Fiction
Profession

Writer - Author - Photographer-Gold Miner-Adventurer
Having written so many stories for myself to help improve my writing skill, I thought it was time for other people to assess how well I did… or not. Writing it so much fun, as you can as you can subject your characters to so many possible, and near impossible feats of daring do as I can. I try to convey, as much atmosphere, and 'feeling' as possible into the story, so my readers become silent witness to the events. If I can impart the full range of sight, sound, and emotional impact while they enjoy the unfolding story, then I have succeeded. If my characters could speak outside the book, they'd probably all say that they hate me.
Recommended Featured Books
""The moving finger writes, and having written moves on, and not all your piety and wit can move it back to erase half a line, nor all your tears wash away a word""