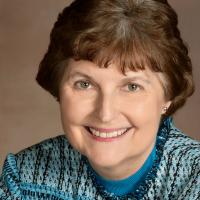 Jan Scarbrough
Contemporary Romance, Historical Romance, Paranormal Romance
Whether it is the Bluegrass of Kentucky, the mountains of Montana, or Medieval England, Jan Scarbrough brings you home with romances from the heart.

The author of two popular Bluegrass series, Jan writes heartwarming contemporary romances about home and family, single moms and children, and if the plot allows, about another passion—horses. Living in the horse country of Kentucky makes it easy for Jan to add small town, Southern charm to her books and the excitement of a Bluegrass horse race or a competitive horse show.

Also popular is the Montana McKenna series, the story of the family of James McKenna, a Montana rancher whose death changes the lives of his wife and children.

Jan leaves her contemporary voice behind with two paranormal gothic romances, Timeless and Tangled Memories, a Romance Writers of America (RWA) Golden Heart finalist. Her historical romance, My Lord Raven, is a medieval story of honor and betrayal.

A member of Novelist, Inc., Jan has published with Kensington, Five Star, ImaJinn Books, Resplendence Publishing and Turquoise Morning Press. Today she self-publishes her books with her husband's help.
"As the tree is bent, so it will grow."