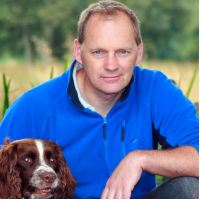 Ronan Farrell
Mysteries, Contemporary Romance, Historical Fiction, Science Fiction
Ronan Farrell was born in Preston in 1960. He started his career as a Printing Press engineer before joining the Fire and Rescue Service. Now partially retired, he spent the last eight years of his career as an advanced Fire Investigator, working closely with Police and Forensic scientists. Transferring factual report writing skills for Crown and Coroners Court to his first full novel, A Time to Deceive, has been an enjoyable experience and natural progression. Ronan prided himself that bereaved families, for example, would fully understand the complex circumstances and fire science causing the death of a family member. In his novel Ronan applied the same rigour to the detail to ensure this work would also stand up to an equivalent level of scrutiny. When the various twists and plots are revealed, the reader although surprised will be convinced.
Since retiring Ronan has worked on an ad-hoc basis for a funeral director. This was coincidentally wonderful research for what became his opening chapter. It would be lovely to imply that he was dedicated enough to take the work specifically to research the novel, but that would be another deceit!
Ronan is married to Sue, they have 3 adult sons and one grandson. His current interests include; photography, sailing, walking his dogs (a Labrador and an English springer spaniel), foreign travel and spending time with his family.
Recommended Featured Books
"Cuinn was determined to make his Dadai's dreams come true; his sacrifice worthwhile. So far, his father only had his headstone. English words, copied from the priest's note, were carved deep in the limestone."
"The misery of gnawing, debilitating hunger was inevitably replaced by deep dread as harvest time approached. There was a terror in the countryside; they prayed hard, imploring on their knees for a good crop, for their suffering to end. The prayers were useless; disaster struck again but harder this time, a hundred thousand individual calamities, piling despair on top of misery."
"She scooted back across the carpet; it was then he spotted she wasn't wearing a bra. She had been earlier, because he'd observed the clasp at the back, as she was replacing the chilli in the oven after stirring it. He'd definitely seen the bra strap across her collar bone when she'd poured him a second glass of wine during the meal. He specifically recalled it, because of a butterfly tattoo, which appeared to be trapped, flattened to her skin by the white strap."
"Live, on national TV Emma Jenkinson floundered, her normal bombastic and ebullient demeanour failed her. Her frantic editor was desperate to cut to the backup news story. Emma had a piece to camera prepared, which was now dross, she was in no fit state to deliver it anyway."
"Wanda and Kaz were introducing themselves to Brad, when around the corner shuffling towards them came Scary Mary Adams. Kaz challenged her, "Mary my love, where are you off to?" "Piss off!" Mary stopped shuffling and stared directly at Brad, "I know you, " she stated loudly. "I don't think so my dear," Brad countered as he took a step backwards and subconsciously glanced over his shoulder towards the exit. Mary grasped his arm, "will you help me escape? These bitches are keeping me prisoner.""