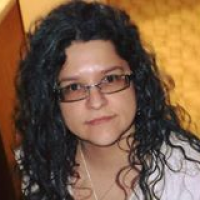 Roxy Matthews
Thrillers, Suspense, Supernatural Suspense, Romantic Suspense, Paranormal Romance, Science Fiction, Fantasy
Where otherworldly influence thrives.

Roxy Matthews, a member of the Silverleaf Writers Guild, is a multi-genre, self published author of full length novels, novellas, and short story collections. In 2018 she was named one of Canada's Best Writers of the Year by Polar Expressions Publishing.

Her work has been featured in Suspense Magazine and several anthologies, including 'The Way Through' by Polar Expressions Publishing, The Charmed Writers Flash Fiction Anthology 2019, and Naughty Night's Press' Sweeter Than Chocolate: Valentine's Day Anthology.
Speak the truth, even if your voice shakes.
Maggie Kuhn