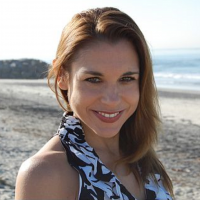 Renee Scarrott
Romance, Fantasy
Renee Scarrott is a former real estate agent, blogger, and mother of two from San Diego, California. Since early childhood, she dreamed of writing stories that would entertain and touch the hearts of readers. She recently moved to the Midwest for a change in lifestyle, where she found the courage to follow her dream of writing her first novel, The Unforgotten World of Ava.
The Very first moment I beheld him my heart was irrevocably gone.
Jane Austen
They do not love, who do not show their love. The course of true love never did run smooth. Love is a familiar, love is a devil. There is no evil angel but love. - William Shakespeare
Susi Wright
I don't necessarily start with the beginning of the book. I just start with the part of the story that's most vivid in my imagination and work forward and backward from there.
Beverly Cleary
I was a great reader of fairy tales. I tried to read the entire fairy tale section of the library.
Beverly Cleary