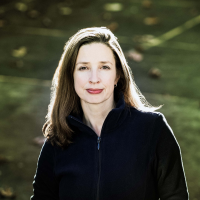 Samantha Grosser
Historical Fiction, Women's Fiction, Literary Fiction, Christian Fiction
Historical fiction author Samantha Grosser has an Honours Degree in English Literature and spent many years teaching English both in Asia and Australia. Now, combining a lifelong love of history with a compulsion to write that dates from childhood, Samantha is bringing her passion for telling compelling stories to the world.

She is the author of wartime dramas "Another Time and Place" and "The Officer's Affair". Her third novel, "The King James Men", which is set during the turbulent years of the early years of 17th Century, will be released in November.

Although she originally hails from England, she now lives on the sunny beaches of Sydney, Australia with her husband, son and a very small dog called Livvy.
Recommended Featured Books
"My love for you is like a mirror. You can break it into pieces but when you look closely, youre still in it."