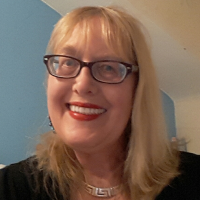 Samantha Beardon
Contemporary Romance, Poetry, Advice & How To
Profession

Author and Poet
I live on the East Coast of the United Kingdom and write short stories and poetry mainly. I teach poetry on line and work as a mentor to poets in several countries around the world. I am married to a Marine Historian who likes to write poetry but only if it rhymes! WE get to cruise frequently and I sometimes do poetry workshops on board ship.
I paint silk, captain an online games team and love to garden.
All that I know about my life, it seems, I have learned in books.
Jean-Paul Sartre