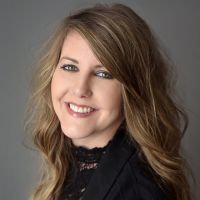 Shannyn Leah
Contemporary Romance, Time Travel Romance
Profession

Author, Business Owner,
USA TODAY Bestselling author, Shannyn Leah loves olives, lip gloss and reading (and writing) romance novels.

Her love of words started at an early age and soon grew until, during her teenage years, she'd started writing her own novels. When her mom pushed to finally publish some of the stories, she quickly amassed two complete romance series (By The Lake and Caliendo Resort series) and, in 2016, released her first Fantasy Romance entitled The Gatekeepers (Part One of the Winters Rising series) and in 2018 she released a complete 8 book, rom-com fiction series with co-writer Kelly Moore.

When she's not writing contemporary romance books into the early hours of the morning, Shannyn can be found antiquing with her two favorite people, her momma and sister, in their picturesque London, Ontario hometown.

Shannyn would love to get to know her readers as you get to know her (just don't send her any carrots!)

To be notified when new books, exclusive excerpts and contests are released, join her mailing list here: http://www.shannynleah.com/contact.php
Video
Sunset Flare Book Trailer
Recommended Featured Books
"Being entirely honest with oneself is a good exercise."