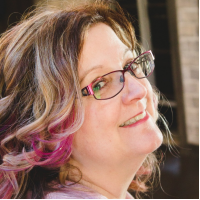 Sheila Kell
Romantic Suspense
Sheila Kell writes smokin' hot romance and intrigue. She secretly laughs when her mother, in that stern voice, calls it, "nasty." As a self-proclaimed caffeine addict nestled in north Mississippi with three cats, she wears her pajamas most of the day and writes about the romantic men who leave women's hearts pounding with a happily ever after built on a memorable, adrenaline-pumping story. When she isn't writing, she can be found visiting her family, dreaming of an editor who agrees her work is perfect, or watching cartoons.
Recommended Featured Books
""Don't cry because it's over, smile because it happened.""
""Writing is a socially acceptable form of schizophrenia.""
""Live as if you were to die tomorrow. Learn as if you were to live forever.""