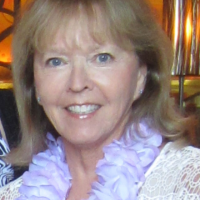 SJ Slagle
Historical Mysteries, Mysteries, Historical Fiction
I started my writing career as a language arts teacher. My initial interest was children's stories but I moved on to western romance, mysteries and historical fiction. I have published 24 novels, both independent and contract. My first historical fiction novel, London Spies, was award a B.R.A.G. Medallion in 2018. I was awarded the Silver Award with the International Independent Film Award for my screenplay, Redemption, in 2018. I conduct writing/publishing symposiums in my local area of Reno, Nevada.
Recommended Featured Books
"My life started the day i met you, now when i look back i have no idea how i survived all this time without you. You are my life.."