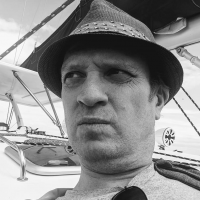 Steven Lazaroff
Historical Mysteries, Historical Fiction, History
Steven Lazaroff is an extensive traveller with a passion for history. Able to root out the backstory of a building, an architectural ruin or battlefield, he seeks the humorous side of the story and attempts to convey a story with sarcasm, humour, and style.

His interests are wide-ranging and include Anthropology, history, military history, and cosmology.

Steven Lives in Montreal, Canada with his wife and is currently writing his third book.
I must be lean amp write amp make worlds beside this to live in.
Sylvia Plath