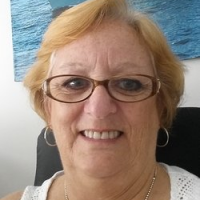 Susan Horsnell
Contemporary Romance, Historical Romance, Paranormal Romance, Time Travel Romance, Western Romance, Women's Fiction, Christian Fiction, LGBT, Children's, Biographies & Memoirs
Profession

Retired Nurse, Author
I live in sunny Queensland, Australia and retired after 37 years of Nursing.
My husband of 45 years, together with our extremely opinionated 28-year-old Cockatiel, enjoy holidays and traveling.
When we are at home, which is a small rural village, we spend our time renovating our house.
I write in a variety of Romance sub-genres including Outback Australian, Australian, Western Historical , Contemporary, Christian, Male/Male, Ménage and Shapeshifter.
Each book has a strong focus on story line with romantic interest building throughout.
I explore real life issues from kids on the streets to motorcycle war and put my own twist on each one.
A literary academic can no more pass a bookstore than an alcoholic can pass a bar.
Carolyn G. Heilbrun