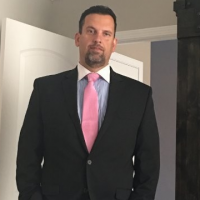 Tom Cunningham
Fantasy, Teen & Young Adult
Profession

Operations Manager
I was born and raised in NYC, spent 13 years living in Florida and have lived in Knoxville, TN for the last 15 years. I have been published multiple times in call center trade magazines and I am a contributing author to customerthink.com. While raising my three boys, I have read numerous YA novels, watched countless movies targeted to this genre, and spent a vast amount of time over the years bonding and witnessing the impact that majestic worlds and unique characters have on their creativity and curiosity. My hope for my first YA novel, Red Moon White Moon, is that it will foster imaginations through the story.
Recommended Featured Books
"Man is like an island set in isolation in a fathomless sea enveloped by darkness saying that the loneliness his self knows is so utterly absolute because even he knows not his self completely. "
Ways to reach Tom Cunningham