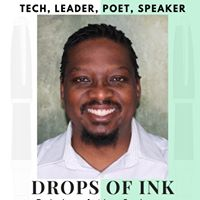 Tony Briscoe
Poetry
Profession

Technologist, Photographer. Spoken Word Artist. Hip Hop Artist
I am the author of a poetry book entitled Drops of Ink: Trials of the Endurer. I love spoken word and hip hop and like engaging in conversations with people of all backgrounds and cultures.

My first book isn't selling great (I'm not marketing great) but I'm already starting production on my second book entitled Letters from Afar. I'm excited about the project and looking forward to pushing it under my own umbrella.
Always strive to get to the top in life because its usually crowded at the bottom.
Habeeb Akande