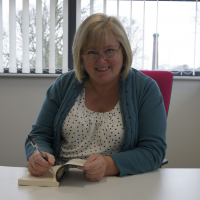 Tracy Orchard
Contemporary Romance, Historical Fiction, Christian Fiction, Fantasy
Profession

Finance Manager
I work full time as an accounts manager and write during the weekends and holidays. I am dyslexic and it has taken me years to grow in confidence to become an indie author.
Recommended Featured Books
"When you reach the end of your rope, tie a knot in it and hang on."