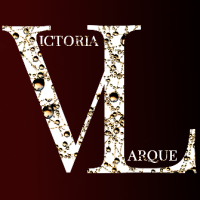 Victoria Larque
Paranormal Romance, Fantasy
Profession

Onsie enthusiast - Notorious Socializer - Procrastinator Extraordinaire
I write Paranormal Romance and Urban Fantasy. My love for the genre is rooted in the fact that I have rules to go by, but can bend and even break them if need be.
I was born and raised in the wonderful country of Namibia and am now residing and working in Germany where I live with my husband.
I've learned the amazing craft of a mechanic. But my passion is writing, telling stories and dreaming up impossibilities.
Recommended Featured Books
"Every time we exterminate a predator we are in a sense creating a new predator. "