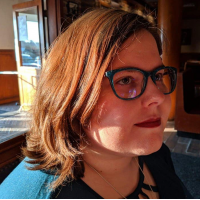 Tori Hughes
Action & Adventure, Contemporary Romance, Fantasy
Profession

Guest Services Associate
I'm a Harry Potter-holic who is a sometimes tarot reader and an all the time author. My first published book was co-written by my father. We're working on a sequal.
Recommended Featured Books
"I want to be in your arms, where you hold me tight and never let me go."
Ways to reach Tori Hughes