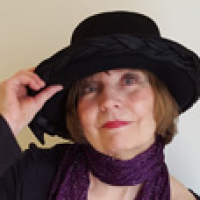 Zara West
Thrillers, Suspense, Action & Adventure, Contemporary Romance, Romantic Suspense
Love page-turning romance where the men are bold and the women bolder?
Award-winning author Zara West writes contemporary romance and suspense where finding love is always an adventure.

Zara spends winters in New York City where the streets hum with life, summers at the shore where the sea can be cruel, and the rest of the year anywhere inspiration for tales of suspense, mystery, and romance are plentiful.

In a life full of misadventures, she has had sunstroke on the top of a Greek mountain while doing ethnographic research with shepherds, been stranded on the banks of the Rhine with no money and one chocolate bar, and while she has never been kidnapped, she has been abandoned on an uninhabited island in the middle of the wilderness for longer than she wants to remember.

A member of RWA, Zara is a published author of both fiction and non-fiction. Her short stories have appeared in several anthologies, and she has received awards from Women on Writing, Stone Thread Publishing, Tryst Literary Magazine, and Winning Writers. Her novels have placed first in the Pages from the Heart, Romance Through the Ages, second in the Touch of Love, and long listed for the Mslexia Award.
Video
Beneath the Skin Book Trailer
The greatest evil which fortune can inflict on men is to endow them with small talents and great ambition.
Luc De Clapiers