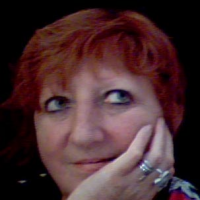 Zsa Zsa Tudos
Biographies & Memoirs, General Nonfiction, Religion & Spirituality
Profession

Educator, Writer
I've been teaching the mysteries of life and the universe for over 25 years; I have also been a family and relationship counsellor for 20. I am on the quest of finding solutions for the miseries of earthlings and let them understand that Life is and extraordinary gift one should handle with CURIOSITY and FIRE. That is where writing steps in. Becoming an author is the amazing side-effect of my ever-moving, experiencing and emotionally rich lifestyle. A fantastic tool for sharing and helping. This way readers would become students and teachers at the same time.
My aim as a writer is to give you at least 5 valuable and memorable sentences in each of my books. Words that would trigger your mind and force you think. Then I am good. After that you either love me or hate me. Since they are mirrors to one another, doesn't matter which one. You start the never-ending journey of understanding, experiencing and expanding. You will be on the path towards the state of mind we usually refer to as HAPPINESS.
I want to be an honest man and a good writer.
James A. Baldwin