Gloria Zachgo's Books
Stay in the know on books by Gloria Zachgo. See upcoming books and the bestselling by the author here. You'll Also find the deals on books by Gloria Zachgo.
** Please note that the information or price displayed here may not be the updated. Make sure to double check the latest book price before buying books to read.
** Importantly, there might be other books by Gloria Zachgo not listed on AllAuthor.
Gloria Zachgo's Awards and Achievements
Gloria Zachgo has earned excellence awards over time. Here is the glimpse of the accolades clinched by the author.

Coffin Award

2019

HUSH GIRL : It's Only a Dream

award

B.R.A.G.Medallion Honoree

2015

Never Waste Tears

award

Writer's Digest Self Published Book Award

2013

The Rocking Horse

award
Gloria Zachgo interview
On 27, Mar 2018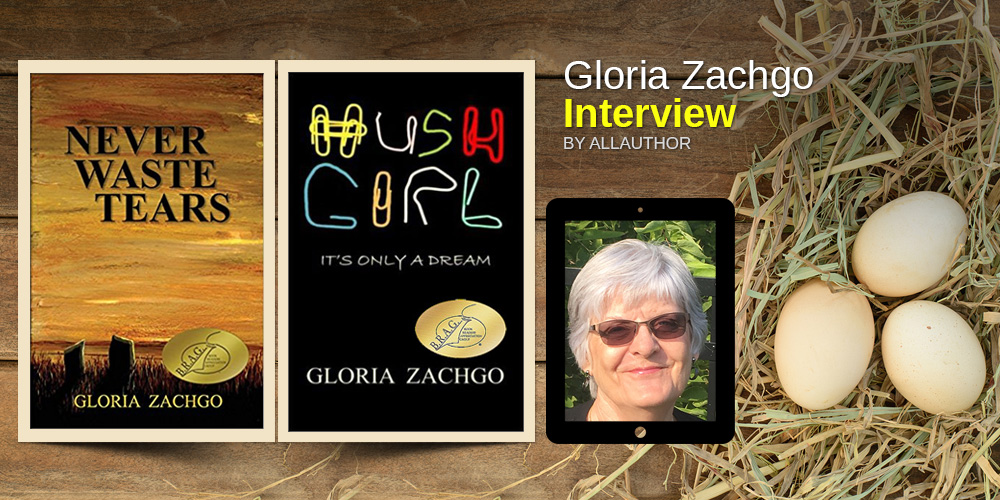 Ask Gloria Zachgo a Question
Have brimming questions to ask author Gloria Zachgo? Ask the author whatever you like, but keep in the appropriate zone.
** Please note, unanswered questions will not appear on the page and refrain from posting promotional messages.
New books and Deals in Gloria Zachgo's Network
Book Detail & buy option $2.99
kindle
Free with KU
eBook,
JUST FOR YOU
Publish:

Feb 12, 2021
Poetry $0.99
$2.99
kindle
DEAL ends on Mar 04, 2021
eBook,
Vista al Mar (Spanish Edition)
Publish:

Feb 23, 2020
Mysteries Shield & Shade: Ascended Guardians Series
Publish:

Feb 03, 2021
Series:
Ascended Guardians
Teen & Young Adult A Resolute Heart
Publish:

Mar 25, 2021
Series:
Georgia Peaches
Crime Fiction
Mysteries
Contemporary Romance
Romantic Suspense
Romance
Women's Fiction
Christian Fiction
more» The Adulterer's Temptation: A Novel (The Adulterer Series Book 5)
Publish:

Mar 04, 2021
Series:
The Adulterer series
Crime Fiction
Thrillers
Suspense Last Knight of the Templars
Publish:

Aug 16, 2021
Fantasy $3.99
kindle
Free with KU
eBook,
The Bard of Masaghdiva (Wraith Riders Book 2)
Publish:

Mar 05, 2021
Series:
Wraith Riders Trilogy
Fantasy $2.99
kindle
Free with KU
eBook,
The Imperial Dragon (Tales of the Lianshi Book 2)
Publish:

Mar 26, 2021
Series:
Tales of the Lianshi
Fantasy MC Romance
Publish:

Apr 05, 2021
Suspense
Contemporary Romance
Romantic Suspense
Romance
Erotic Romance