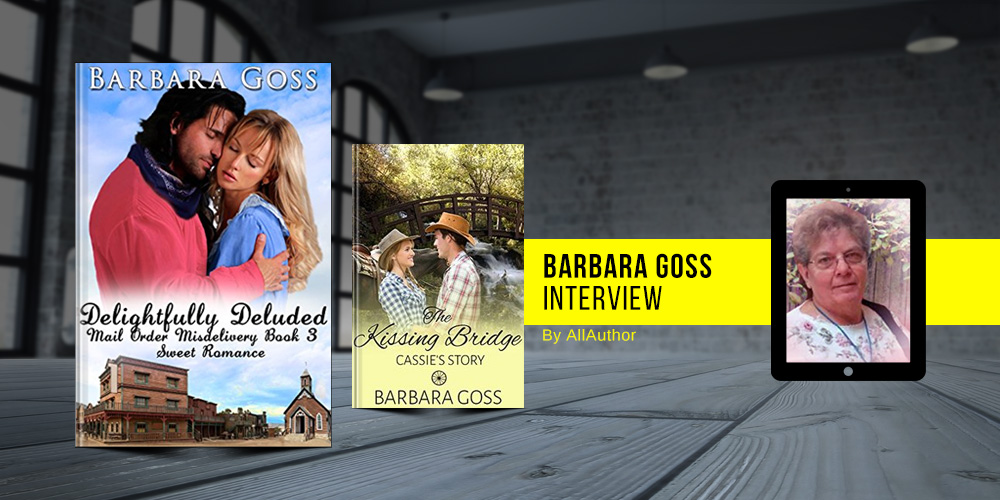 Tell us a bit about your background and childhood life. What were some books or authors that you loved reading as a child?
I was daughter #3 of 4 and grew up in a small city between Buffalo NY and Niagara Falls NY. My father was a local celebrity as a wrestler and referee of wrestling and then as a legislator.I loved and read books constantly as a child from age 10 to present. My grandmother bought me books from her church rummage sales like: The Bobbsey Twins, Bambi, and Robert Louis Stevenson's A Child's Garden of Verses. I knew every poem by heart.
Was there a defining moment in your life where you were suddenly hit with the desire to be an author or has it always been a kind of innate sense of purpose?
I loved books so much and thought the authors were magical and never imagined I would ever be one. I became a Christian and turned from lurid romance books to read books by the first Christian writer: Grace Livingston Hill. I read all 100 of her books. When I ran out of her books to read, I felt the world needed more Christian writers. My then there were just one or two. So I decided to try my hand at it.
What is one stereotype or misgiving that a lot of people have about Christian romance and how would you like to change that?
I can't speak for every author of Christian romance, but I try to convey through character behavior God's messages without preaching. I add romance and adventure to enhance the read. Some people think Christian romance must be boring without hot romance and a lot of preaching. A good writer can give you romance, tension, and adventure. The Shadow Series is my most spiritual of all my books; some are mildly spiritual with religion and God just present in the books without over powering it.
What was the first part-time job you ever held and what was the experience like?
I worked at a local hospital serving patients their meals. I worked every day after school to serve the dinner meal and 12 hrs on Saturday and Sunday to serve all three meals. Our crew also washed the dishes and setup for the next meal.
What are the differences in the theme between the Heroes of Hays and Hearts of Hays series'?
Heroes of Hays is mostly the hero's story and Hearts of Hays mainly the female's story, but they all take place in Hays, Kansas.
What is your longest running book series? What is it about this series that really resonates with you?
The Shadow Series is the most inspirational and longest running and best selling. Each book deals with problems that people experienced then and we still experience today: Guilt, Deceit, Forgiveness, and Love for our fellowman despite differences in looks and lifestyle.
Which book in The Shadow Series was the most fun to write for you? Who is your favourite character across the entire series and what makes them so special?
I love them all but I think Shadow of Regret is my favorite. I introduced a character named Dora that my readers loved and my heroine Rose was a sweet but mischievous little minx. I can relate to Rose.
How did you come up with the idea for "Temptation by Moonlight"? Why did you choose to set the book during the 1900s?
I do genealogy, and my father was born in Pittsburgh and my mother in Uniontown, Pennsylvania. I've done extensive research in those areas and that era. I wanted to do just one semi-modern book about a crippled man and his aide/companion. I often mention Uniontown in my books. I have so many ancestors from that area.
Do you prefer creating stories and characters based on real life or make it all up as you go along? Is "Stolen Heritage" based on any true event?
My characters are all made up, but every so often I take a few characteristics from some character from a movie or soap opera so I'd know exactly how they'd react in certain situations. Stolen Heritage is not based on any true event, but I've always loved Native Americans and have incorporated them in my early books.
Why do you think people read and why is literature so important for any developing society?
Different genres serve people in different ways. Self-help books help to improve one's self, non-fiction is educational, and fictional books allow the reader to escape to a wonderful place for a short time. I always used my fictional books as an escape from the stress of the world.
Which of your books was the first bestseller and how did you celebrate the good news?
It's a toss up between Shadow of Shame and Mail Order Mishap. Ironically, Mail Order Mishap was the most controversial book; some loved it, and a handful hated it because of one secondary character whose lifestyle isn't accepted by many Christians.However, these same people don't mind murderers, bank robbers, or any other villains in Christian books. I was surprised and disappointed, yet it was my best seller. I celebrate by posting my book's ratings on my fan group, Sweet Wild West Reads.
If someone gave you $100 million to quit writing, would you accept it or not?
I might. After writing 32 books I'm struggling to come up with new and fresh ideas. I don't want to write "cookie cutter" books.
On days when you really don't feel the creative juices flowing, what do you do to get motivated again?
I listen to country western music, the classics like Conway Twitty, George Jones, Merle Haggard and Ray Price.
Share Barbara Goss's interview
Velvet Vaughn interview
Rick Just interview