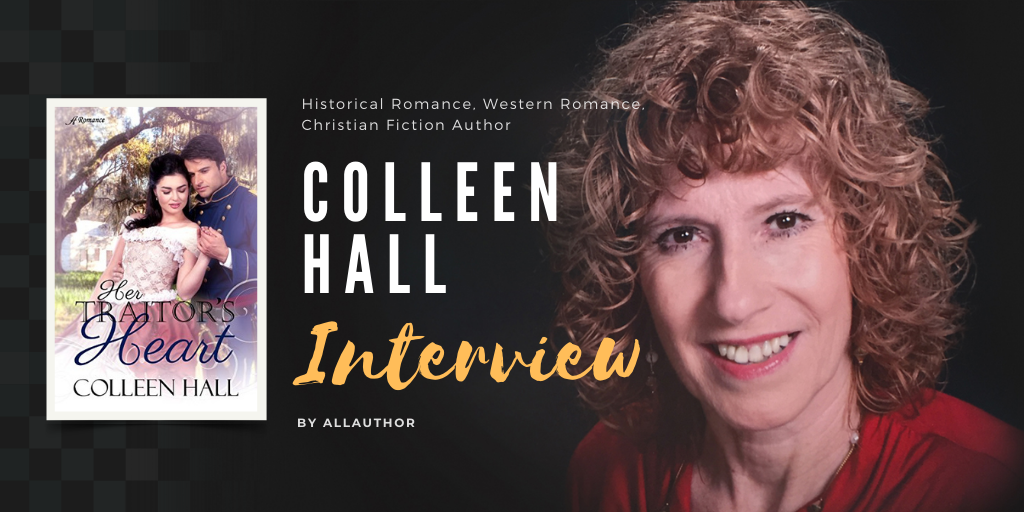 Tell us a few things about your early life or childhood. Who was your role model as a child?
Growing up, my dad was my role model. He typified everything good that I later portrayed in my fictional heroes. As a little girl, my dad was my hero. He was a man of character. He was strong, and honest, and a leader. To my girlish eyes, my dad could do anything. He piloted his own plane. He built our house. He was a marksman. Other men looked up to my dad. He also worked with young people and influenced the lives of many young men, and I felt privileged to have him for a father. I learned many life lessons, sometimes difficult lessons, from my dad. He never cut me any slack, but I knew he loved me and would do anything for me.
What inspired you to write your first story in third grade? What was it about?
Actually, I don't remember the story I wrote in third grade. I'd completely forgotten about it until my mother mentioned during a conversation.
Which book do you love to read the most? What impact it had in your daily life?
From a professional perspective rather than personal, one of the books that has influenced me the most is Penelope Williamson's "The Outsider." I've read that book more times than I can count and use it almost as a textbook. Her characters spring to life and leap off the page. They're multi-faceted and believable. The plot is simple but deep. Her fidelity to accurately portray the time period of her characters' world is an inspiration to me.
How did you manage writing as a hobby with school and homework?
I guess the saying is true that you find time for what you enjoy. School was easy for me, so it wasn't hard to fit in my writing. And there were times when I didn't write at all, but I always went back to it.
What challenges did you face while publishing your book, "Her Traitor's Heart"?
The biggest challenge with getting "Her Traitor's Heart" published was my ignorance about writing. My editors must have seen something in the story that they thought was salvageable, because they took a chance on me. I didn't know what a "pinch point" was, or a "defining moment." I'd never heard about "show don't tell," so they had their work cut out helping me to bring "Her Traitor's Heart" to a publishable point. We struggled through it together. The whole process was a real learning experience. More than once I wish I'd never signed the contract, and late one night while struggling to meet a deadline, I vowed I'd never write another book. Thankfully, that was a promise I couldn't keep.
What inspired the plot of your story, "Wounded Heart"?
I loved my characters in "Her Traitor's Heart," so I wasn't ready to let them go. I wanted to continue their story, but not make them the focus in the second book. And since I loved the West and cowboys, moving the story to the West made sense. Also, during the time "Wounded Heart" takes place, the Indian Wars are heating up and could provide a lot of drama for my story.
What is the character sketch of Coral Leigh from "Her Traitor's Heart"?
I based Coral on an actual Southern lady. When I do research for my books, I read diaries of people who lived during the time when my book is set. It helps me to understand how the people thought and to more accurately portray their attitudes. The disdain that the Southern population felt for the Northern army of occupation and their continued loyalty to their failed "Cause" was so clearly portrayed in this lady's diary, I decided to base my main character on her. In one diary entry, the lady mentioned sweeping her skirts aside when a Union soldier walked past to show her contempt for the soldier. The incident was something I actually worked into one of the early scenes of "Her Traitor's Heart" when Coral does the same thing.
Where do you see yourself as a writer in five years?
I'd like to have several more books published and hope that I still love writing. What are some goals you hope to accomplish by then? I always try to improve my craft—I'm never satisfied. And I hope to get a better handle on marketing. Marketing is the most difficult thing for me.
When you're not reading or writing a book, what are some other things that you love to do?
I love my horses and riding. Riding is a way for me to relax. I also enjoy browsing antique stores and bringing home a good find. I enjoy hiking, as well. I like the occasional chick flick, also, or a good adventure movie.
Are there any individual books, characters, or series that you regret writing?
I can't think of anything I've written that I regret, even my earlier attempts which certainly don't deserve to be published. I've learned from everything that I've written, and I work hard at not making the same mistake twice. If so, why?
How was your first experience of riding a horse?
I was so young that I hardly remember the occasion, but my parents have a picture of me astride my aunt's horse when I couldn't have been more than three or four years old. Whenever we visited my aunt, she'd put me up on one of her horses. I was thrilled to be mounted. I still get that same thrill to feel the power of a good horse beneath me.
What does it feel like to sell your first manuscript?
When I got the news that Anaiah Press wanted to offer me a contract for "Her Traitor's Heart," I literally couldn't believe my eyes. I was at work and opened the email from Anaiah by mistake, thinking it was from someone else. When I saw that they wanted to offer me a contact, I just about screamed. My friends crowded around my desk and wanted to know what had happened. I was so overwhelmed that I could hardly talk. I never thought that I'd really be published, so I just couldn't take it in.
What are the advantages of a typewriter over a computer?
That's a bit like asking the difference between a Model T and a Lexus. Everything about a typewriter is completely manual, and it has only one function—it types. A computer does practically everything except type the story. One of the main differences is the fact that edits can be made on a computer without retyping the whole manuscript. A computer also tracks the wordage. There are programs to help with grammar. A writer can do research without leaving his or her desk. The advantages of a computer are endless.
What are you currently working on?
Currently, I'm well into "Wild Heart," Number 4 in my "Frontier Hearts Saga." "Wild Heart" features a member of the next generation of the Slash L ranching family during the Colorado uranium boom. May we know when we can expect a new book? "Warrior's Heart," Number 3 in my series, tells Wild Wind's story and will be released on December 7, 2021. Wild Wind, introduced in "Wounded Heart," must adapt to the changes his culture faces after the Indian Wars. Personally, "Warrior's Heart" is my favorite, and I can't wait to share Wild Wind's story with readers. He's such a strong character, he practically took over the story and wrote it himself.
How has your experience of being associated with AllAuthor been?
My experience with AllAuthor has been very positive. Everyone has been so helpful and welcoming, and I appreciate the opportunities to connect with other writers and readers that AllAuthor offers.
Share Colleen Hall's interview
Murray Bailey interview
Sho Okumoto interview