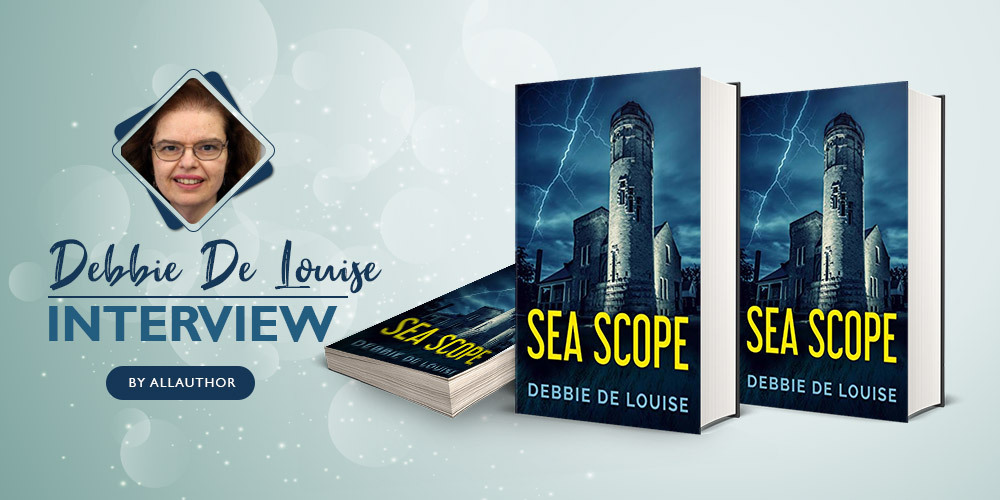 Where were you born? Since how long have you been living on Long Island with her husband, daughter, and three cats?
I was born in Glen Cove on Long Island and have lived in Hicksville all my life. I've been in the same home with my family for 28 years.
Has your husband read any of your books? How does your daughter react to your writings?
My husband refuses to read my books. He's heard a lot of them, though, because I often talk when I edit. My teenage daughter is often critical of my work, but she also has given useful feedback on it.
Since how long have you been a member of the Cat Writers' Association? What is it about?
I've been a member of the Cat Writers' Association for over 30 years. It was the first association I ever joined and inspired me to publish my work. At the time, I was writing magazine articles for pet publications. The group is for all people who publish anything related to cats from articles to short stories, to books, videos, photographs, etc. They host an annual contest each year and a conference that takes place in various locations. This year, the contest deadline is February 14. The conference takes place in New Jersey in July. For more details, anyone interested can visit the website: https://catwriters.com. I highly recommend this group and have met many fellow cat authors through it. I've also won Certificates of Excellence for some of my work and a special cash and trophy award from Purina for an article I published on Catster.com. (link: https://www.catster.com/lifestyle/brush-your-cat-for-bonding-beauty-and-better-health) I have yet to win the Muse Medallion that is the most coveted award offered by CWA. I'm hoping to get one this year.
When and why did you choose to be a reference librarian at a public library?
When I was in college, I took a vocational test in my sophomore year that indicated my interest in becoming an author or a librarian. My school, Long Island University, C.W. Post Campus, had begun offering an accelerated Library Science degree. I took advantage of this and earned both my Bachelor's in English and my Master's in Library and Information Science in the same year. I chose to work at a public library because I enjoyed the atmosphere and the fact that I would be surrounded by books.
What has been the biggest challenge of writing short stories of various genres?
My short stories are published as eBooks on Amazon. They don't appear in print copies. I'm hoping to compile them into a collection or anthology one day. Although I'm told short stories and anthologies don't sell well, I believe there's a market for them because busy people today enjoy reading shorter works. I also think it's a nice way to introduce people to my writing so that they may become interested in my novels.
Cloudy Rainbow celebrates the 10th anniversary of your first published novel. How has the journey been so far?
Cloudy Rainbow is like a firstborn child to me. I feel I've learned a lot from my experience with it. I revised the book with my publisher after I'd self-published it ten years ago, and although the story remained the same, there were many necessary edits.
The story in "Sea Scope" goes from present to past and back again. What challenges did you face to write this book?
I didn't face many challenges writing Sea Scope. In fact, this was my favorite book to write. I really became involved with the story and thoroughly enjoyed writing it and creating the characters. I like all my books, but this one stands out. Toward the end, the words just flowed.
The only challenge I had was researching lighthouses and maritime facts. As a librarian, this wasn't too difficult, and I contacted sources for information that are listed in the acknowledgements. I also had high hopes for this book being accepted by an agent, but I ended up selling it to another small publisher, Next Chapter (previously Creativia), who has published it in other formats: large type and audio (audible) as well as paperback and eBook.
Why did you decide to set "Reason to Die" in the small town of Baxter, Connecticut?
That isn't easy to answer. Like Cobble Cove in my series, Baxter is an imaginary town. Why I set it in Connecticut was just a random choice on my part.
Who inspired the character of Alicia Fairmont in " A Stone's Throw?
Alicia is based on me. She's a librarian and a person who fears change but adapts to the challenges that are presented to her after her husband dies (and, no, my husband is still alive).
If your book "Written in Stone", were to be adapted into a movie, who would you want to cast?
I haven't given that much thought, although readers have suggested that the Cobble Cove mysteries might make a good T.V. series or Hallmark movie.
What were the key challenges you faced when writing the book, "Between a Rock and a Hard Place?" What is the significance of the title?
Between a Rock and a Hard Place is the second mystery of the series. When I wrote A Stone's Throw, I didn't see it as a first book of a series. I considered it a romantic suspense standalone novel. But when readers started reviewing it as a cozy, I understood it would fit that genre better. Most cozies are series, and my publisher at the time was pushing series books. I also felt that there could be more to the story, so I wrote a second book. It wasn't easy getting it published, so I changed publishers and got my rights back from the first book and went on to write the next two books in the series for Solstice Publishing.
I chose the title because the book involves a kidnapping among other crimes, and the parents are faced with a difficult situation -- to pay the ransom directly or involve the police that could jeapordize the return of their babies.
Tell us about your creative process. How do you organize yourself and manage your time when you are working on a novel?
As I publish more books, it takes more time to promote them, so I find it hard to fit in writing time. I get up early, so I try to write or edit before work. Writing comes easier for me in the morning. When I'm working on a novel, I cut back a bit on social media promotion and try to write at least a chapter or a scene a day. I spend more time writing on my days off from work, but I work full-time and often weekends, so this isn't easy especially when I need to spend time with my family and friends.
Writing can be an emotionally draining and stressful pursuit. Any tips for aspiring writers?
Don't publish if you are doing it for money or as a hobby. Write because you love it and want to share it with others. Believe in yourself, and don't let negative reviews or rejection letters stop you. If you're happy with your work, just keep at it. Network with other writers. Learn from them and from reader feedback. Don't be afraid to rewrite your work, but don't change what you feel is good in it. Stay creative and don't think too much when you write. Let it flow and edit it later. Research can also be added later or before you write. If your heart is in it, don't ever give up, but take breaks when you need to recharge. Put away your manuscript after the first draft and wait a week or two before editing it.
Which is the next project you are working on? When will it be released ?
I've been working on a medical thriller and have been letting the completed manuscript sit as I finish other projects. I am hoping to get back to it and submit it to my publisher some time in the spring. I assume it might be published late summer or early fall. I also plan to write the fifth book of my Cobble Cove series. I'm hoping that will be out in the fall of 2020 or winter 2021.
How did you come to know about AllAuthor? How has your experience with us been?
Several authors I know use AllAuthor. I responded to a promotional offer to become a pro member and have been very happy with the results. I use the mockup weekly banners, seasonal graphics, and tweet scheduler the most.
Share Debbie De Louise's interview
Donna Munro interview
Mikki Noble interview